Last Saturday (February 1, 2020), James Madison hosted fellow Northeast Team Handball League opponents Pittsburgh and Virginia for a D2 South Division match.
Game 1: Pittsburgh 18, James Madison 17
In the first game of the day, Pittsburgh edged James Madison 18-17. It was a closer score than their previous meeting in November, a 22-17 win for Pittsburgh, so maybe JMU is reducing the difference. Freshman Pau Sanchez led Pitt with 6 goals, while Nick Kocher added 5 and Dylan Baird 4. James Madison was trailed by Nick Federovitch and Keith Plunkett who both scored 6 goals.
Video: Bryan Cothorn interviews JMU's Nick Federovitch after the game (Note: audio is lost halfway through): Link
Game 2: Pittsburgh 23, Virginia 17
Game 2 saw Pittsburgh easily deal with Virginia. Pittsburgh led 12-6 at halftime and held onto that lead for a 23-17 victory. Brian Hoover led a balanced offense with 4 goals with 5 other Pitt players scoring 3 goals per play. Zachary Palas led Virginia with 5 goals.
Video: Bryan Cothorn interviews Ashton Emmanuel of Virginia and Brian Hoover and Pau Sanchez of Pittsburgh : Link
Game 3: James Madison 26, Virginia 25
The final game of the day was a close affair throughout. The teams were tied 12-12 at the break and James Madison ended up winning the game 26-25. TC Nance led JMU with 7 goals and Kevin Plunkett added 6. Virginia's offense was led by Ben Kilpatrick (9 goals) and Lincoln Ambrose (8)
Video: Bryan Cothorn interviews Virginia's Ben Kilpatrick to talk about the game, the Virginia program and the Jay Cutler/Handball controversy: Link
Video: Bryan Cothorn interviews JMU's Tom Fonti to talk about the game and his winning goal : Link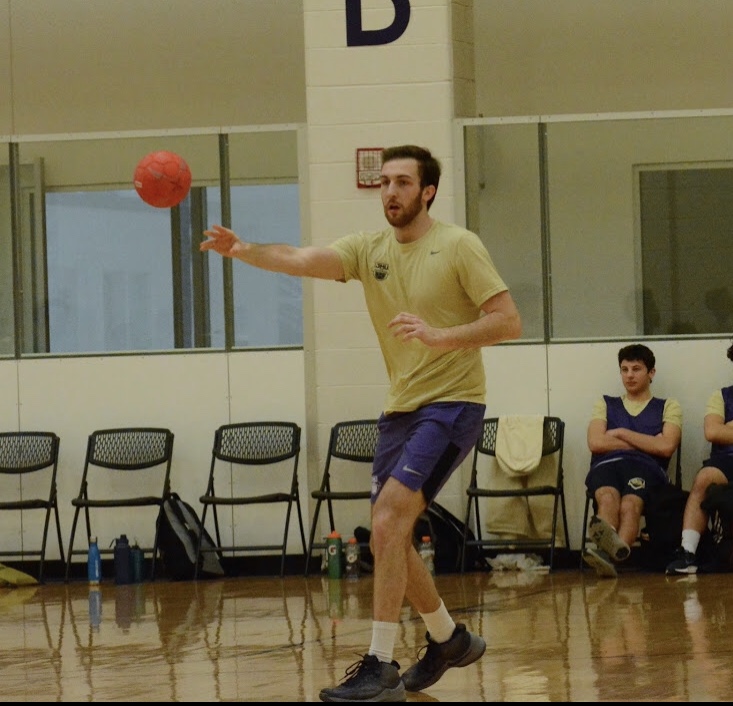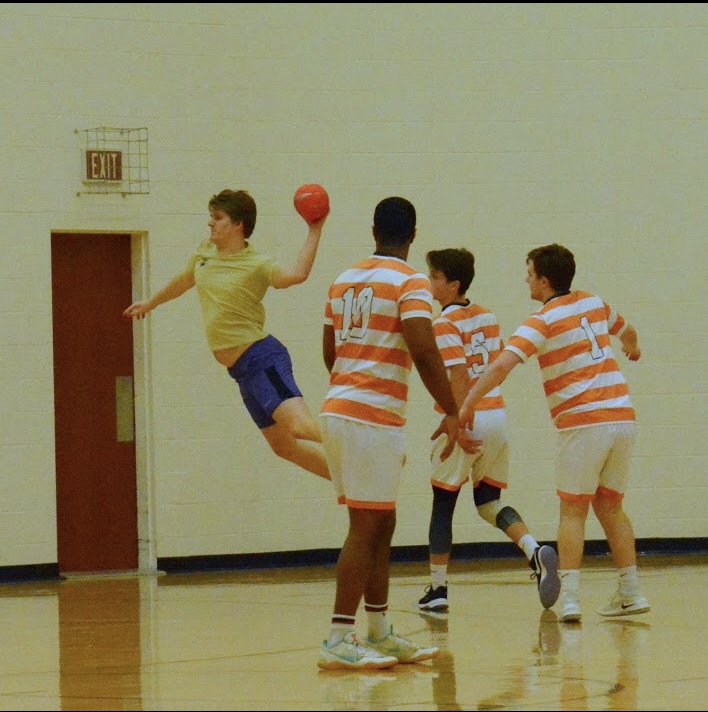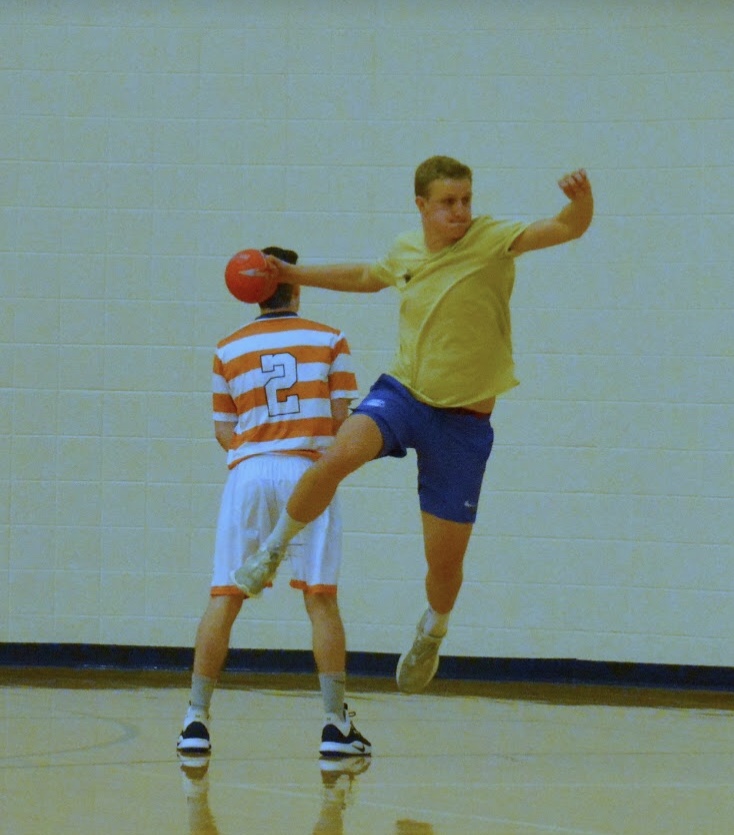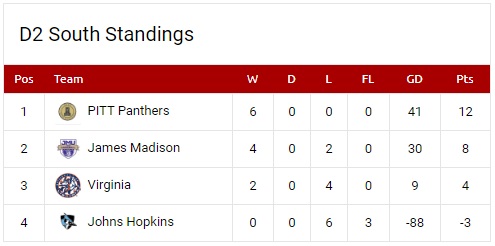 Pittsburgh are undefeated in the league and barring a collapse on the last game day of the season, they should win the D2 South title. JMU and Virginia will travel to Chapel Hill, NC for the annual Carolina Blue Cup February 14-16, and all 3 teams plan to attend the College Nationals April 3-5 in Columbus, OH.
2nd team matches (North Carolina vs. James Madison)
North Carolina's 2nd team made the trip north to face James Madison's 2nd team. The Tar Heels dominated both games winning Game 1, 24-8, and Game 2, 22-12. North Carolina's Joe Reinhardt scored 11 goals in the first game and Alex Irmscher scored 8 goals in the two games.
Video: Post-game interviews with North Carolina's Ross Whipkey and Joe Reinhardt and JMU's Nick Lapchak: Link
Video: Postgame interviews with JMU's David Marzi and North Carolina's Zak Hudspeth: Link